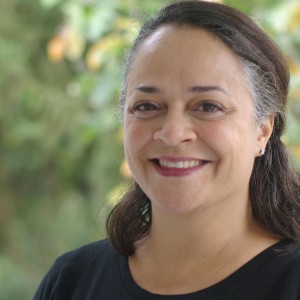 My name is Sasha Mitchell, and I created this website after many discussions in the community about a need for connection and information sharing within Asheville's African American Community.
It's a place to:
Share news and events

List local black owned businesses and professionals as well as community groups that serve the African American community.

Celebrate our rich history
I started the black-owned business directory with many listings provided from a list maintained by Building Bridges, and a list of churches shared with me by Mr. Marvin Chambers. I also searched the state HUB listings (Historically Underdeveloped Businesses), and have been gathering entries one by one from individuals as I publicize the site. There are probably many smaller businesses and service providers who could benefit from the boost in business numbers from friends sharing their name. Posting and listing on the website is free, and so far the entire cost of the site has been funded by donations and my personal funds. Many thanks especially to my circle of sister-friends who provided initial encouragement, a lot of support and guidance, brainstormed and voted on the name, and then each chipped in a few dollars to get the site started. 
Supporting black-owned businesses in our community makes our dollars go towards hiring more people of color, and helps that money circulate longer in our community. This year if you are Christmas shopping, consider a gift that gives back! Buy someone you love a car detailing, cleaning service, gym membership, beauty products, gift certificates: whatever it is, please check our directory and see if you can support a black-owned businesses with your purchase. When making business purchases, see if your product or service can be provided by a black owned business. This is one of the best ways to uplift the black community! Asheville is proud of its support of local businesses, and we have many resources available to entrepreneurs.
"You can't win against a political structure where you don't have the votes. But you can win against an economic power structure when you have the economic power to make the difference between a merchant's profit and loss."

Martin Luther King, Jr. –1962, after demonstrations in Albany, Georgia
This works both ways. We can uplift black businesses, and indeed, change the economic power structure by supporting merchants in our community. Everything we do to invest in entrepreneurship and business ownership in the black community comes back many-fold!
A resident of Asheville, I have been researching my own and many other people's family history for over 30 years. I have learned a great deal along the way about archiving, preserving family history, digitally preserving and restoring images, sharing history, DNA testing for family history and much more. I work with many families in Asheville and all around the country to help document their history, and share that history with family and the larger community.
NOTE: The Color of Asheville is run by a small group of community members as a service to members of our community and visitors to Asheville. However, visitors are advised that inclusion on this listing does not imply a personal or group endorsement of the business. It is intended as a resource only. Please use good judgment and check references when doing business with people you don't know!
If you would like to help with contributing content on the site, please email me: info@colorofasheville.net.
If you would like to pitch in with a donation, please click the donate button below.
Sasha Mitchell, Memory Cottage
Declutter, Organize, Digitize – Home, Office, Photos & Family History