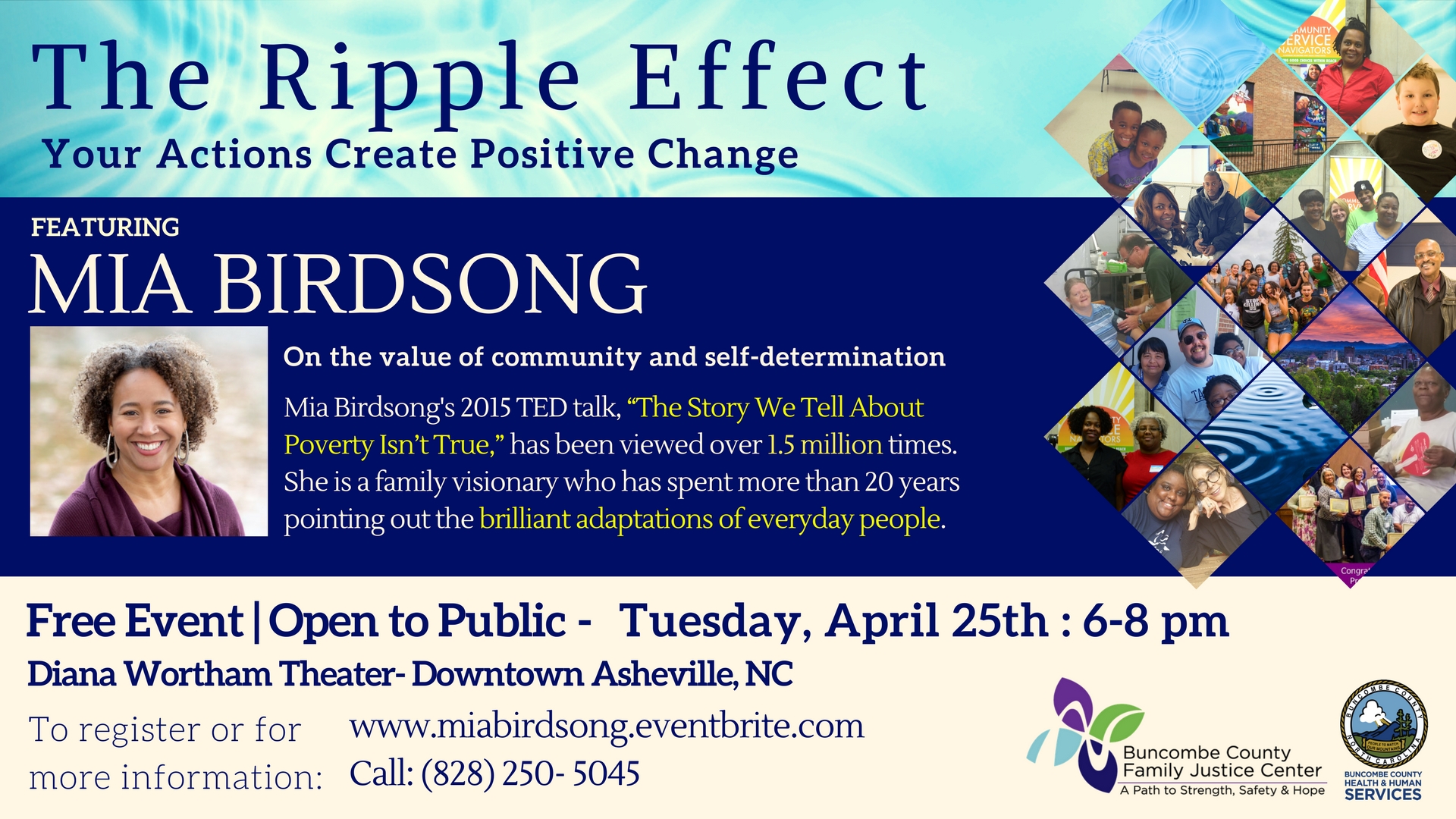 Buncombe County Health and Human Services and the Buncombe County Family Justice Center invite you to join us for The Ripple Effect with Mia Birdsong. Mia Birdsong is a family visionary and acclaimed community advocate who speaks about the value of community and self-determination. She is best known for her TED Talk: The story we tell about poverty isn't true, which has now been watched over 1.5 million times. This is a free event that will be held on April 25th at 6 pm at the Diana Wortham Theatre. Please join us to be a voice in the community conversation on how individual actions can create systemic positive change.
Free parking is available at the Family Justice Center, 35 Woodfin St.
Simultaneous Spanish interpretation will be provided.
For more information and to RSVP follow this link: The Ripple Effect.