Evalena Barnes Realtor ®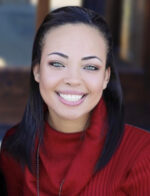 Realtor with EXIT Realty Vistas
As a Realtor and experienced homebuyer with a rich background in customer service, sales, and retention, I know the value and importance of not only learning but truly understanding the needs of my clients. I have a deep-seated love for house hunting and renovating. It is this love, coupled with my fierce passion for helping people that drove me to join the real estate business, turning my hobbies into a career. Prior to doing so, I held a successful career in telecommunications where I continually ranked among the top three in sales, retention, and steadily emerged the best in employee engagement, satisfaction, and productivity. The experience and achievements that I garnered during that time have been priceless to me as a Realtor.
So, you're thinking of buying or selling a home? Let's face it, the process can be overwhelming. In an ever-changing market, being a part of such a strong, knowledgeable group like EXIT Realty Vistas, with an extensive list of resources, I find great confidence in meeting the needs of my clients. I offer high-end customer service, empathetically and patiently guiding them through every step of the process. Moreover, I believe in honesty, integrity, and being loyal to my clients.
Buying a home is a huge investment which is why I dedicate so much of my time to meeting not only the current but also future needs of my clients. No matter whether you're relocating to, from or within the Asheville area, as a dual licensed agent with an extensive referral network across the U.S., I can help! Give me a call, I'd love to see how I can help you reach your home goals.