Todd Gragg, Branding System Pro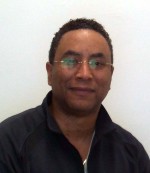 Todd Gragg, Branding System Pro
Branding System Pro provides the network marketer, home based business owner, sales professional or brick and mortar business with an effective approach to personal branding and lead generation. Utilizing the Branding System PRO educational system will teach marketers online and offline lead generation strategies one step at a time from start to finish reaching far beyond TV, Radio, Newspaper, Direct Mail or Hard Copy Print.
This system is designed to bring leads and drive traffic to your business, using the latest online marketing tools and techniques.
Todd's Blog: http://www.toddgragg.com
My goal is to help you brand yourself or your business online through all these social media outlets while teaching you how to generate leads for your business at the same time.
The future of your business will require you to implement social media marketing strategies. I'm here for you and look forward to sharing all I know with you and together we can create a successful social media presence for your business.