Winnie's Child Productions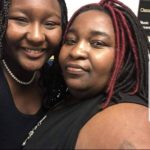 Winnie's Child Productions
Winnie's Child Productions was established in 2010 (named after our CEO's mother, Winifred McDaniel). We make history by selling out passionate plays, bringing diverse culture to the city of Asheville.
Our company is Write for All Occasions. If you need poetry to say what you can't quite say, or a verse to speak to the essence of a loved one please contact us at WinniesChild.com.
Let us take care of your writing needs.